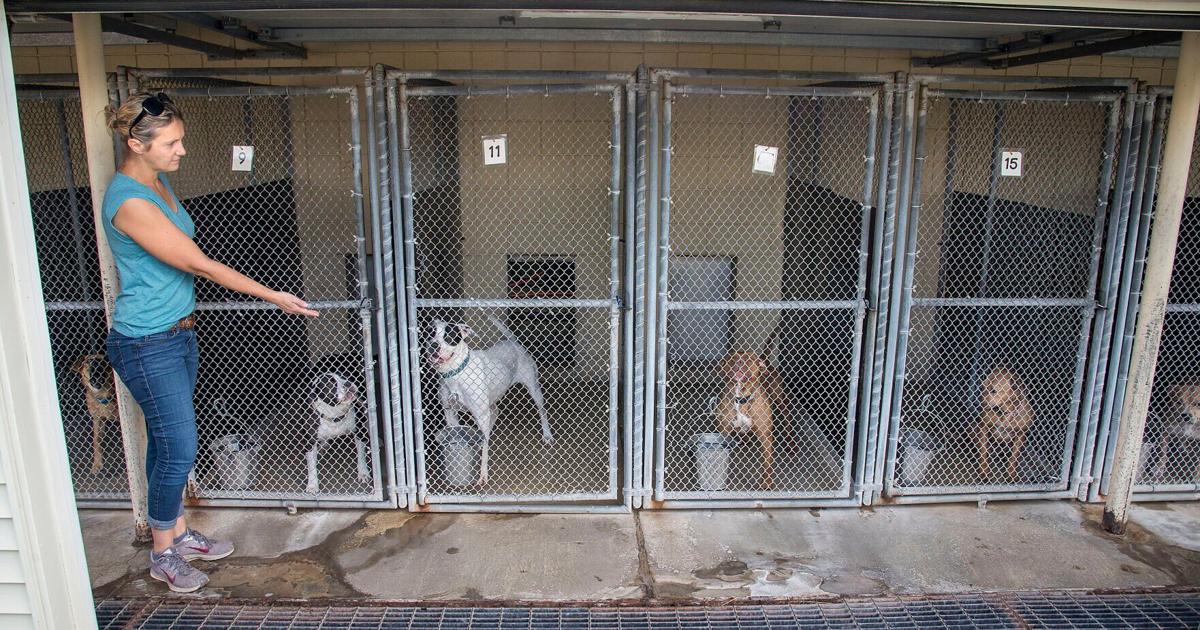 Animal shelters and rescues grappling with animal abandonment crisis | Local News
This could be another unintended consequence of the COVID-19 pandemic or perhaps a sign of tough economic times.
But whatever the reasons, animal shelters and sanctuaries in Western New York, and in particular Niagara County, are experiencing what they call an unprecedented rise in pet abandonment. The number of animals abandoned by their owners is creating an overpopulation crisis that has forced some rescues to stop making voluntary abandonments.
"We are getting a record number of surrenders," said Maria Sansone of Diamonds in the Ruff animal rescue. "You know people wanted pets for companionship during the pandemic and they don't recognize that these are forever adoptions. Keeping pets is a commitment. (The abandonment) is so out of control and we don't know what to do.
At the Niagara SPCA, executive director Amy Lewis said the level of abandonment and the number of strays brought to the Lockport Road shelter in Wheatfield has skyrocketed over the past year.
"It's definitely a crisis," Lewis said. "We are able to get two adoptable dogs out and we think, great, we have a few kennels open. and then we get three more strays.
Lewis said some days she came to work and not only were all the shelter kennels full, but the dogs were housed in emergency cages in the operating room.
"Our number of dogs is on the rise and we don't have a kennel to accommodate them," the shelter directors said. "It happens everywhere. It's not just in this area and only at the Niagara SPCA.
Many rescues in the area have been forced to stop bringing in new animals.
"We're out of room, we're out of (people who will provide temporary housing for the animals as so-called 'fosters')," Sansone said. "The shelters are overflowing and the emergency services too. It's horrible. It's frustrating."
The stories behind the abandonments can be shocking. The SPCA has just managed to find a home for Fawn, a Labrador mix puppy, who was found chained to a shopping cart in an open field.
Lewis said pet owners leave their pets behind when they move into new homes, and some just leave them on the street.
"We recently got a call from a landlord who said, 'Someone just left two Chihuahuas in a crate on my lawn. Can we get them to you?'" Lewis said. "It's getting desperate.
Asked about the root cause of the growing problem, Lewis struggles to come up with a single answer.
"I think housing is part of the problem," she said. "A lot of surrender and stray dogs have medical issues and so the inaccessibility or affordability of veterinary care may be part of that."
Dogs are the biggest part of the abandonment crisis. Although cats also contribute to it.
"That's always been a problem with cats," Lewis said. Overpopulation of cats. The lack of sterilization programs for cats. But cats can live on the streets. It is not acceptable to have a population of street dogs.
Lewis also noted that under New York law, cats aren't regulated, but dogs are.
Sansone said finding more foster homes for abandoned dogs would help the problem, but not solve it.
"I don't think there's a solution right now," she said. "People are going to read this story and be sad, but we need more adoptions."
Lewis is also struggling to find a way out of the crisis. She said that having some of the dozens of local municipalities that contract with the SPCA to provide shelter services take over that responsibility would bring some relief to shelters.
"But there is no immediate solution," she said. "We cannot manage our intake. We have been at or near 100% capacity for the past 10 months. »