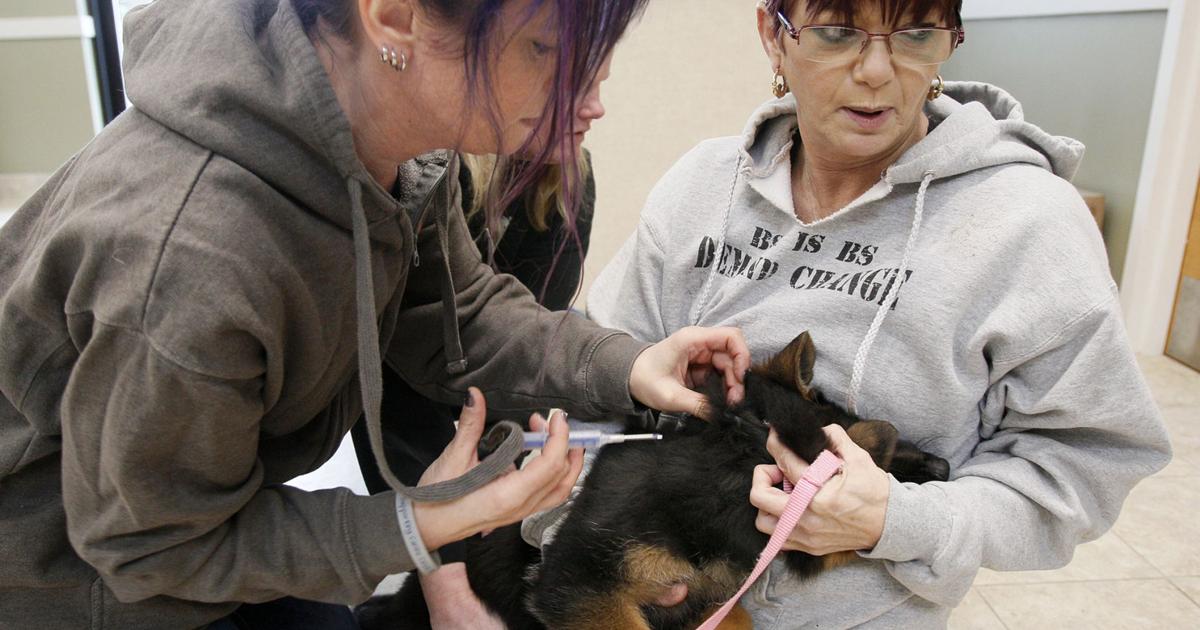 Attleboro Animal Shelter supporter says there is help available for pet owners in distress | Local News
ATTLEBORO — Every year, more than one million households are forced to abandon their pets, according to a study by the American Society for the Prevention of Cruelty to Animals.
Of the 46% who said they did so because of a pet-related problem, 26% said they couldn't afford medical care for their pet's health issues, according to the 2015 study.
Family-related issues such as allergies and health issues accounted for 27%.
The ASPCA and area animal shelters say there is help in caring for pets or giving them up for adoption.
In a public service announcement on Facebook, Kim Penque of Friends of Attleboro Animal Shelter pleaded for people not to abandon their pets.
Since its publication, Penque's plea has garnered more than 25,000 views.
Speaking generally about animal abandonment, Penque urged anyone struggling to care for their pets to call or visit their local animal shelter.
Some offer free pet food to anyone in need, veterinary assistance or care at the shelter, she said.
"Trust us. The last thing we want is for any animal to have to spend time in a shelter, even though we do a lot of loving and wonderful things here," Penque said.
"If there's a way for a shelter to help a pet owner keep the pet at home, that's the perfect goal."
Animal shelters can find a new home for pets if the owner is no longer able to care for them, Penque said.
"Don't be the next person to make headlines about an abandoned pet when there are plenty of solutions out there for you," she said.
Owners of distressed pets can contact the Massachusetts Society for the Prevention of Cruelty to Animals at mspca.org or their Boston Animal Care and Adoption Center at 617-522-5055.
David Linton can be reached at 508-236-0338.