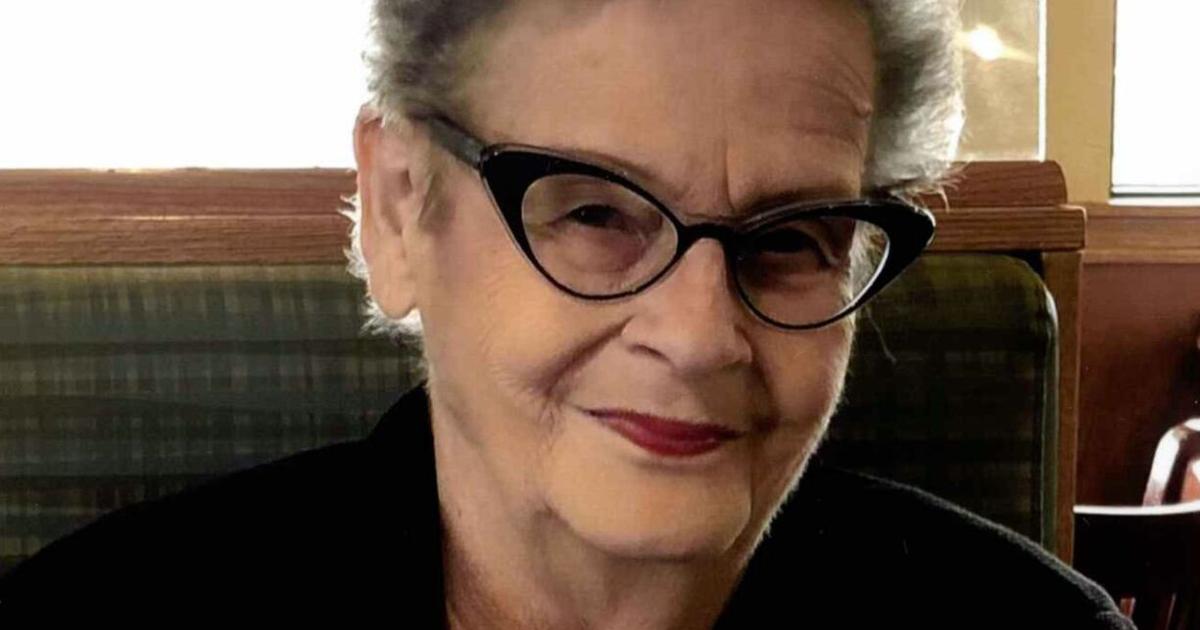 Barbara Ella Schwandt | Obituary
Barbara Ella Schwandt, 83, of Ripon, WI, passed away peacefully with her family by her side on Friday, November 26, 2021 at SSM Health Ripon Community Hospital.
Barb was born October 4, 1938 in Milwaukee, WI, daughter of Halbert and Ella (Borth) Van Horn. In 1950, Barb moved to Ripon with her stepfather, Ronnie, and mother, "Blondie" Duntman, where she attended Ripon schools. On January 7, 1956, Barb married Gerald Schwandt at the United Church of Christ Our Savior in Ripon. Together, they made their home five blocks away in Ripon, where they raised their three children ("R"). In her youth, Barb enjoyed snowmobiling, fishing Big Green Lake alongside Jerry, and spending time with the gang in Walker's Kollerville, Green Lake, where Barb worked for many years. She loved to sew and was a beautiful seamstress who altered and sewed clothes for many of her family and friends. At a very young age, Barb was introduced to the beautiful dog breed of Golden Retrievers. Throughout her life she has had three, all named Fawn. Barb was caring for her mother, Aunt Lu, and her husband Jerry, before their deaths. In recent years, she loved Facebook, which allowed her to stay in touch with family, friends and classmates. Her happiest times were spent with her children, grandchildren and great grandchildren. There was nothing more important in Barb's life than her family.
Barb is survived by her children, Randy Schwandt, Ricky (Brenda) Schwandt and Renee (David) Dolske, all of Ripon; grandchildren, Rachael Schwandt of Ripon, Michelle (Shawn) Corbin of Rice Lake, WI, Angela (Christopher) Grady of Green Lake, WI, Sara (Matt) Gonzales of Oshkosh, WI, Katie (Kenny) Ruedinger of Stoughton, WI, Ally D'Amico of Oshkosh, WI, Zachary (Emily) Schwandt of South Milwaukee, WI, Jed (Jasmin) Dolske of Menominee Falls, WI and Nathan Dolske of Pickett, WI; great-grandchildren, Rocco, Enzo, Eva, Belle, Astrid, Sascha, Porter, Oliver, Dexter, Walter, Amayah, Malachi, Everly, Miles, Mason, Skyler, Sawyer and Aiden; and sisters-in-law, Doris Schwandt of Ripon and Carolyn Plagenz of Markesan, WI. She is also survived by several nieces; nephews; the cousins; other relatives; and friends. Barb was predeceased by her parents, her stepfather Ronnie (who raised her) and her mother, Ella Duntman; father, Halbert Van Horn; grandson, Jared Schwandt; brothers-in-law, Walter Plagenz, Jr. and Les Schwandt, Jr .; and nephew, Kurt Schwandt.
A visitation to Barb will be held on Saturday, December 4, 2021 from 10 a.m. to 11 a.m. at Butzin-Marchant Funeral Home, 515 Mayparty Dr., Ripon, WI 54971.
A private family funeral service for Barb will be held on Saturday, December 4, 2021 at 11 a.m. at Butzin-Marchant Funeral Home, with Pastor Paul Ethington as celebrant. Interment will be in Garden of the Cross Cemetery, Town of Ripon, WI. A memorial is being erected in his name. The family would like to thank all the staff at Ripon Hospital who cared for Barb in her last days.
Please visit www.butzinmarchant.com send condolences online.