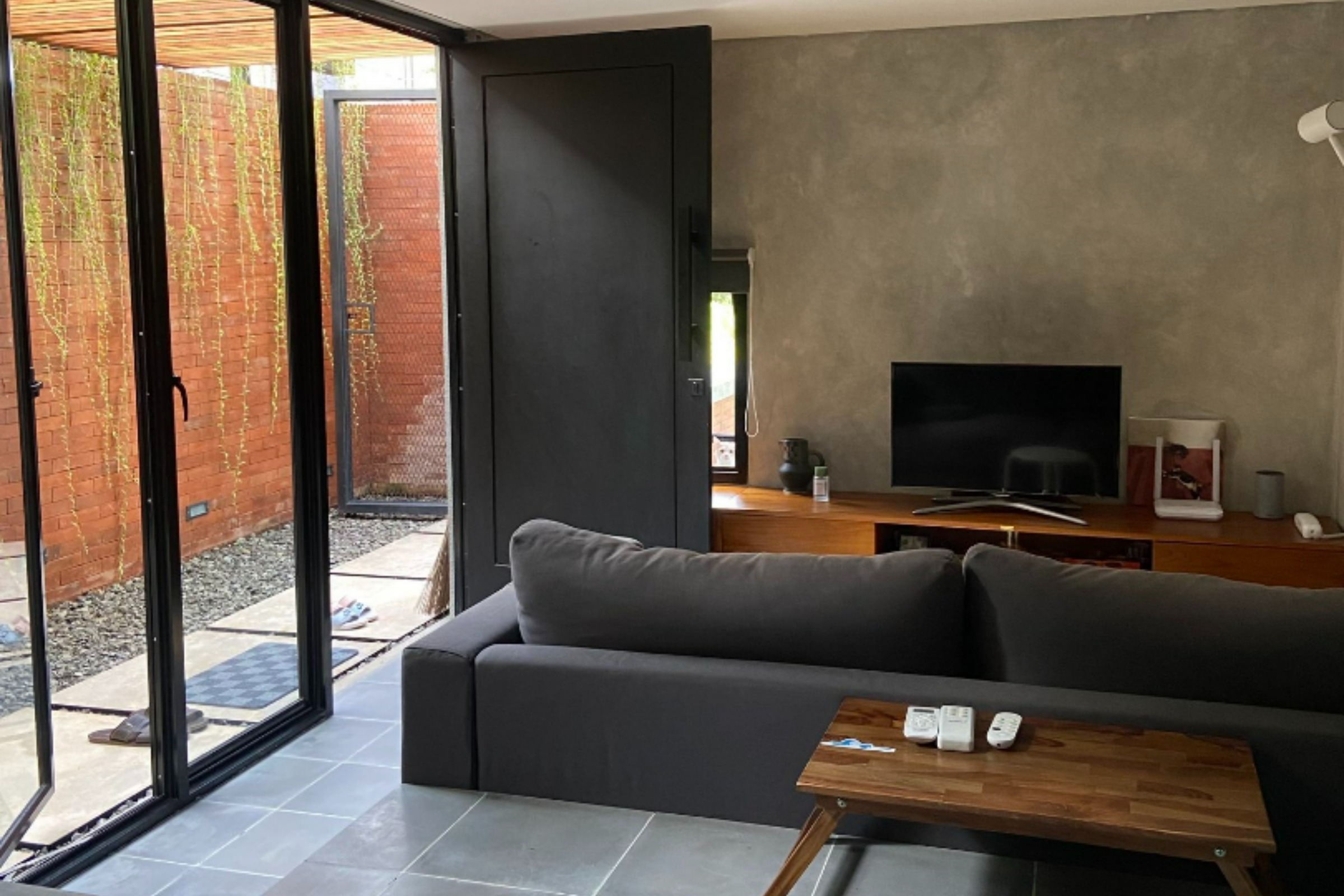 Cat's camouflaged hideout hailed as 'next level' by baffled internet
A perfectly camouflaged cat in an immaculate living room has been hailed as a "top tier" hideout by baffled netizens.
In what has become a popular online quiz, many feline fans regularly poring over images on the @Thereisnocat_ Twitter account, featuring cleverly disguised animals.
A delicate image, posted earlier this month, showed a light-filled living room with a cat supposedly hiding somewhere in the immaculate interior.
The photo garnered over 78,000 likes as people responded to many replies about the location of the moggy.
TheMoreYouStoop said, "This is my favorite Where's Waldo?"
Alex Espinosa said, "This one is top notch."
Mrs. Moreno asked, "Where is the actual cat."
Sakavi commented, "First I have to say: nice room!"
Just_Doug this spirit intentionally left an empty thought: "That's excellent."
Conner Grant admitted: "It took me way, way too long."
"Haha.. Had to zoom in to find this one," @pilarvmartinez replied.
DJ Joycon said, "Thank you for making my sick day a little better. I love finding those little gaffes in those pictures. You guys do the job and make people smile."
While Louise Holland added: "Absolutely brilliant."
It emerged that the star of the snap is Mochi, a 2-year-old boy who lives next door to Annabelle Wenas, Indonesia, who took the photo.
Wenas, who has two cats herself, a 2-year-old Calico named Ucil and a 3-year-old tabby named Bengal, said Newsweek: "Love that some people guessed the hidden cats are the ones in the picture instead of the REAL cat on the window!"
As she revealed, if you haven't spotted Mochi already, he's staring out the window. And she confirmed that the portrait people were confused with was of her two pets.
Wenas explained, "I spotted the cat! I took it to show my husband the neighbor's cat peeks into our house."
She claimed the cats love to 'creep' indoors and outdoors, adding: "Mochi and Belang are quite sociable.
"They are nice boys and they like to play together every morning! Ucil is a shy but really adorable girl. She likes to sit on my lap when I watch TV."
Wenas also snapped a photo a second after the now-viral one, capturing Mochi's face as he ventured further into the living room.
Cats are the most popular pet in Indonesia, according to a Rakuten Insight survey published by Statista.
Some 37% of people surveyed owned a feline in 2018, with the second most popular pet being a bird, with which 19.3% of people shared their home.
In third place are goldfish, with 15.6% of owners having one, and unlike the United States, where dogs are the most popular pet, dogs made up only 15.5% of owners. animal owners.
If you want to test yourself further, this photo of a cat hiding among chainsaws has taken the internet by storm.
People thought this feline hiding in a bedroom was a Wordle-like head-scratcher, while this snap was dubbed 'the toughest yet' by fans online.