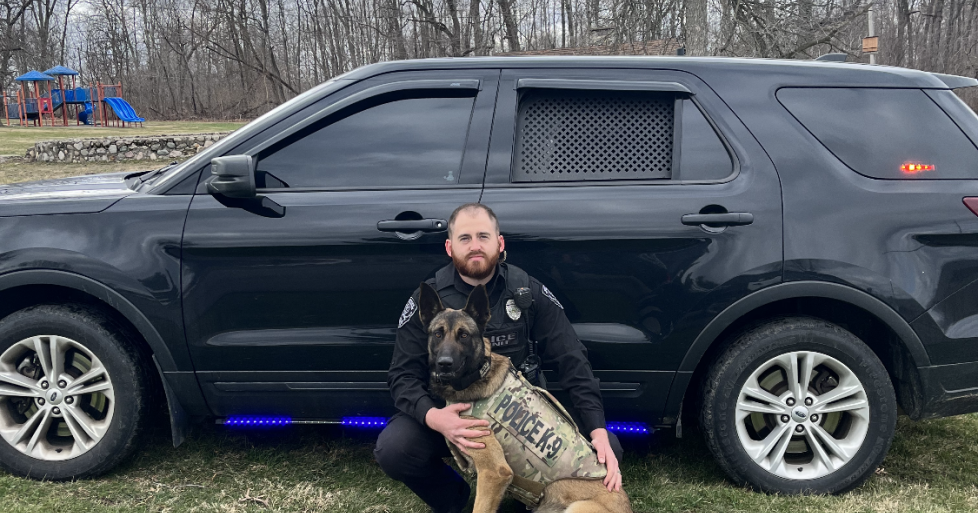 Ligonier PD receives the K9 protective vest | News Sun
LIGONIER — Ligonier Police Department dog, Rocko, now has a little more protection.
The department has a protective vest for their dog donated to them through a grant program from Vested Interest in K9s Inc., a non-profit organization that provides equipment to police dogs across the United States.
The idea of ​​getting a vest for the department's K9 came from a vested interest of its K9 officer, Nick Knafel.
"I was attending an advanced K9 trauma course with one of our fellow officers and we found out about this program," he said.
They came back from class and presented the idea of ​​bringing a ballistic vest to their department.
He felt they had nothing to lose for making the request and believed that Rocko should be given the same protection as agents.
He had to go through two different application processes to receive the vest. The former must present the organization with their credentials to show that they are a real police department and in fact have a police dog.
After getting approval for the first request, the second process required them to send Rocko's measurements to the organization, for which they eventually got approval.
The average cost of a ballistic vest ranges from $1,100 to $1,500.
The department got approval for the donation in February and has to wait at least 8-10 weeks for it to arrive.
He said that Rocko didn't like the vest in the first few days after he got it and looked rather stiff while wearing it.
"After the first few days he got used to it and has no problem getting it anymore," he said.
He feels that the dog having the vest gives him peace of mind that Rocko is protected like him and doesn't have to worry about a situation where Rocko has no protection.
"We haven't had any incidents in town where anyone tried to attack Rocko," he said. "I'm really grateful that this vest was given to us."