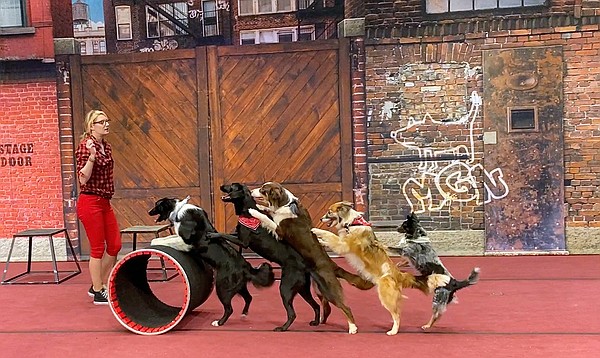 Mutts Gone Nuts rescue dog arrives in Texarkana
TEXARKANA, Texas — A pack of high-performance pooches arrives at Perot.
Described as a canine comedy spectacular, Mutts Gone Nuts promises family fun with "nine of the world's most talented four-legged performers", according to a press release.
"The lineup of stars includes the jumping dog in the universe, two Guinness World Champions, a hilarious mix of six-pound Pomeranian Pikachu and other previously abandoned dogs who will dance, prance, flip and jump right into your heart," promoters say.
All dogs in the show were adopted from shelters and shelters. Some of the behaviors that got them dropped off at a shelter became their star qualities, reinforced by treats and non-force training methods.
The show is 75 minutes long and was created by the team of veteran comedians Scott and Joan Houghton. They performed their duet "Jessie & James" on various stages from Tokyo to Las Vegas.
In 2014, the Houghtons joined forces with dog trainer Samantha Valle and comedian Jonathan Burns to create Mutts Gone Nuts.
When not on tour, the furry actors have three fenced-in acres to run around and play in, and of course, they all live in the house.
(Mutts Gone Nuts is scheduled for 5 p.m. Saturday, October 22 at the Perot Theater, 221 Main St. Tickets are available at perottheatre.org/mutts-gone-nuts.)
Print Title: Comical Canines: Mutts Gone Nuts Rescue Dog Act Comes to Texarkana