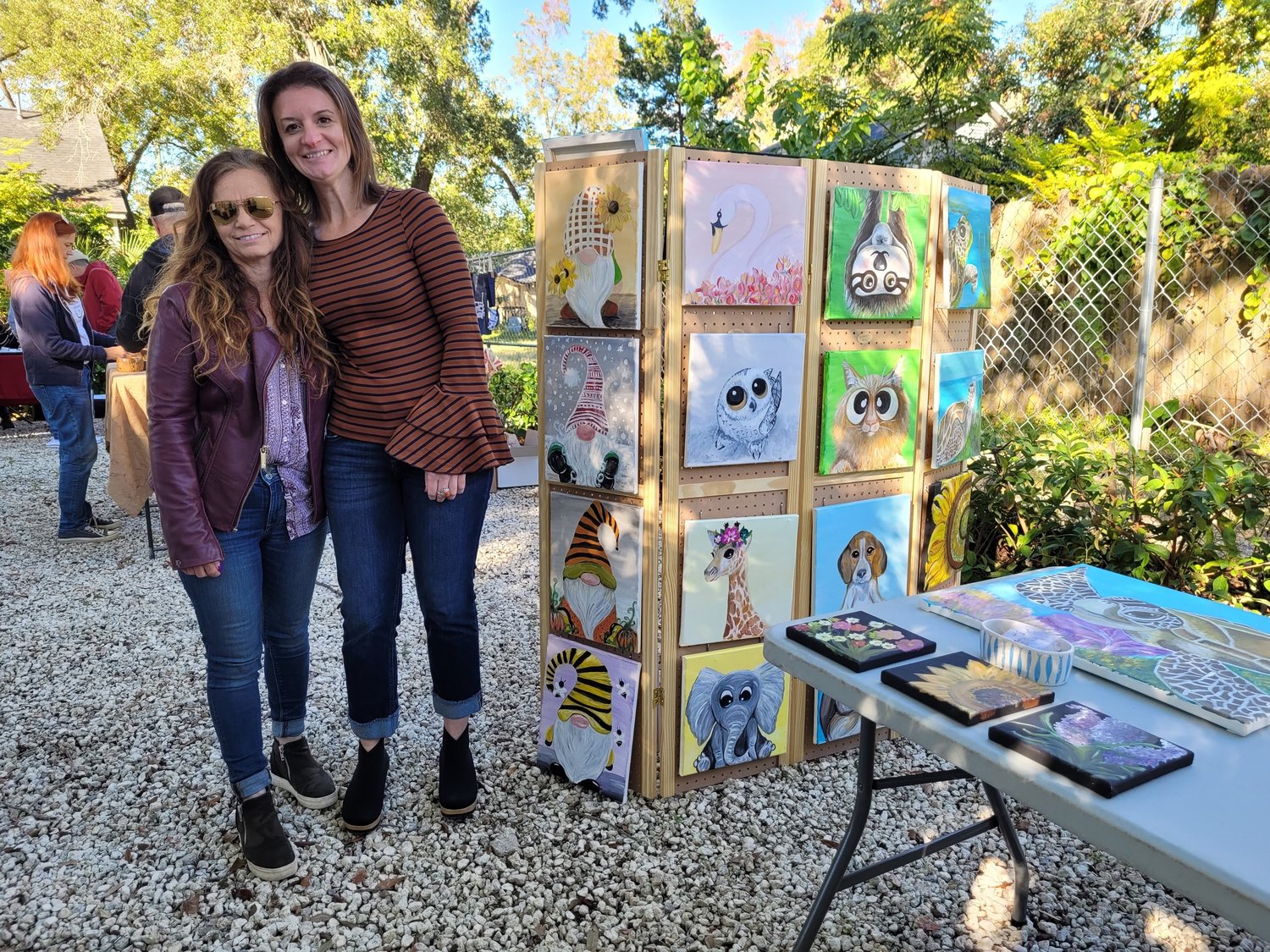 Pawsitive Healing event raised $ 1,000 for Celestial Farms
Carla Rodrigues, veterinarian and owner of Pawsitive Healing, Veterinary Rehabilitation and Acupuncture in Jacksonville, hosted the second annual Local Craft Market fundraiser with local artists who displayed and sold a variety of handmade, creative, and crafted goods. locally for the benefit of Celestial Farms, a non-profit farm animal rescue and education center located in Jacksonville.
Rodrigues, patrons and artists contributed to the $ 1,000 donation, including Eleanor Crosby, artist and owner of the Field Edge Farm Art Gallery; Melissa Elphick, owner of Petite Pedestals with home decor; David Priest, carpenter and owner of Old Colony Woodworks; Jade Paws canine massage and animal reiki; Piedad Camacho, plant fiber artist and owner of The Art of Handmade Fique; Milena Carolina Centeno de Samon, pastry chef and owner of Universal Flavors, Hawk and the Hare Woodworks and Ingravity Art photographic portraits.
The event took place on Sunday, November 14 at the veterinary practice at 1617 Thacker Ave. in the San Marco neighborhood of Jacksonville. The event was open to the public and free and attracted pets and pet owners as well as local residents and visitors.
Rodrigues regularly hosts events and activities as a philanthropy to benefit pets and those in need in Northeast Florida. Last year, Rodrigues hosted his first craft market and donated $ 800 to benefit the Jacksonville Humane Society.
"Our philanthropic programs are just a few of the activities we have put in place and examples of the service culture throughout the history of veterinary practice," said Rodrigues. "Our mission is to serve and give back to animals, pet owners and local communities by providing them with extraordinary care. I believe in service through charity and charity, and where we can all touch and improve the lives of many who are unlucky. In our social endeavors, what we do and who we are will always come together. "
For more information, visit pawsitivehealingvet.com.