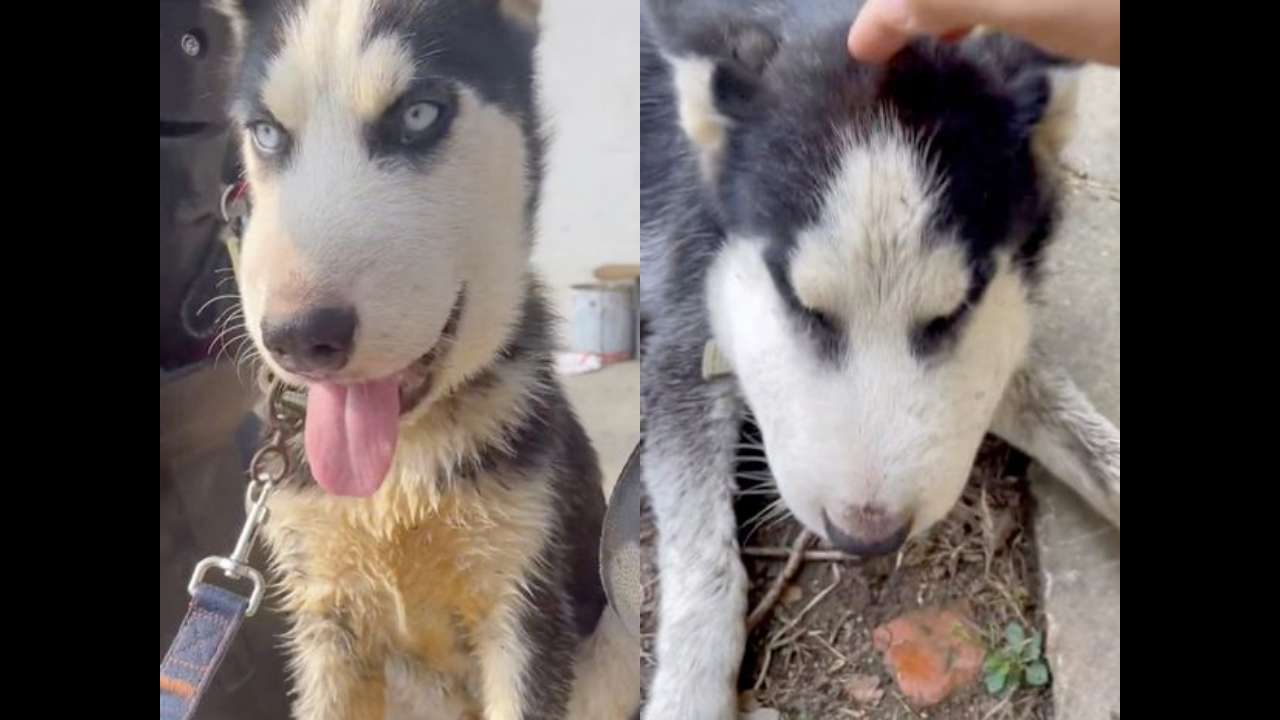 Pet Dog's Face Swells To Double In Size After Poisonous Snake Bite, Netizens Say He Looks Like 'Snoopy'
HIGHLIGHTS
Xuebi, a Husky, suffered from facial swelling around his muzzle after being bitten by a poisonous snake
The dog's owner said the animal's head had doubled in size
The snake has been identified as the poisonous short-tailed viper
Photos of a pet dog have gone viral on social media after the bite of a poisonous snake left his face swollen like the cartoon character Snoopy.
Xuebi, a Husky, was found drooling in the front yard by his owner, from Anhui city in eastern China. He suffered from facial swelling around his muzzle.
The owner posted a video of the doggo's swollen face on Douyin, showing the young Xuebi dozing while staring at the camera.
Related News
"The deadliest place on Earth" is an island with thousands of snakes; humans are not allowed to enter
A loyal pet waited 4 months in war-torn Ukraine to reunite with his fled family
The dog's parent said the animal's head doubled in size after being bitten by a snake on the snout.
The owner took a picture of the snake and took Xuebi to a vet.
The snake has been identified as the poisonous short-tailed pit viper found primarily in China.
Related News
A woman quits her job after her boss says her dog's death isn't the 'best reason' for missing work; deserves praise online
A pale, eerie figure is captured by security footage and sparks debate among paranormal enthusiasts
The vet treated the poor dog with anti-venom and he is slowly recovering.
Netizens said Xuebi was "lucky" to be alive.
One user said, "It's so sad. I pray little Xuebi gets well soon." Another wrote, "Poor boy, that must be painful! Looks like he got bitten in the muzzle."
Some joked that Xuebi looked like the cartoon character Snoopy.
Three days later, the owner reported that the dog's swelling had gone down significantly and Xuebi looked happier than ever.