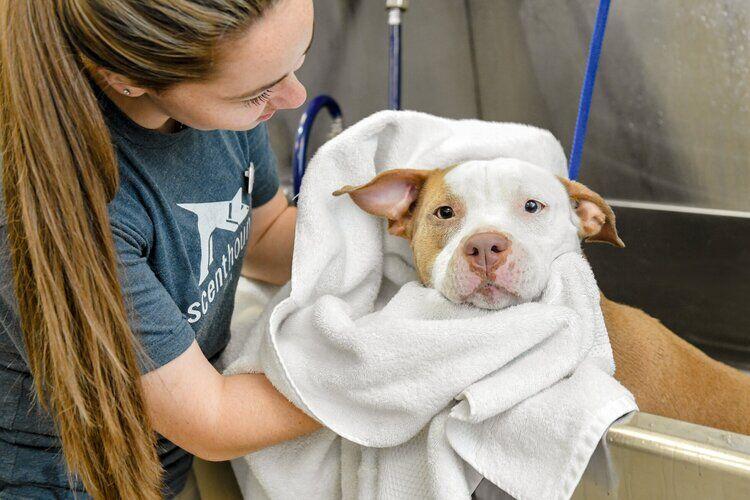 Scenthound to Open First Location in New Jersey | New
Scenthound, a franchise focused on wellness-focused dog grooming and routine care services, will open its first location in New Jersey on August 16. Located in Denville, New Jersey, the new location will be opened by local owner Marni Denenberg. This will be Denenberg's first location in the region, with plans to open additional locations in the near future.
"I'm excited to bring Scenthound's unique pet care concept to Denville," Denenberg said. "With two rescue dogs myself, helping animals get the proper care they deserve is a real passion for me. Dogs are part of the family and they need regular maintenance, whether they are large or small, short or long haired. I can't wait to help set a new standard in routine pet care. We are also already in communication with the local shelters offering our services, which is part of Scenthound's charitable mission. I look forward to making a positive impact in the community.
Scenthound focuses on the five main maintenance areas: skin, coat, ears, nails and teeth. The brand's employees are fully trained to give every dog ​​the care necessary to stay clean and healthy, and its membership program gives dog owners the peace of mind that their dog is receiving this much needed care on a regular basis. company officials said. Pet owners can select an affordable membership plan most suitable for their dog and purchase additional services as needed.
"There is a lack of understanding among the parents of dogs that we intend to change," said Tim Vogel, CEO of Scenthound. "Many dog ​​parents don't realize that only about ten percent of dog breeds require regular haircuts, but all dogs need routine care to stay healthy and comfortable. We launched Scenthound to provide basic grooming services for all breeds, and as we grow nationwide, we hope to educate as many people as possible to ensure their dogs receive the routine care they need. they need to stay clean and healthy.