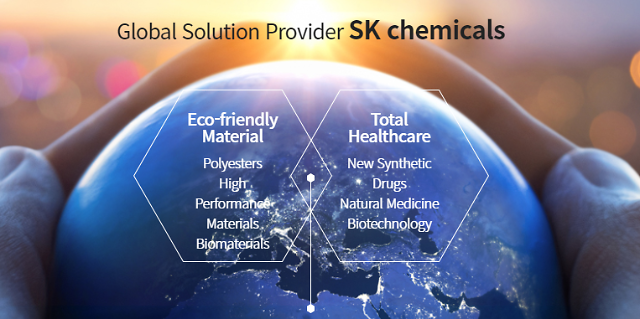 SK Chemicals partners with mineral water company to recycle PET bottles into plastic raw materials
SEOUL – SK Chemicals, a unit of South Korea's third largest conglomerate SK Group, has partnered with a mineral water company based on the southern resort island of Jeju to recycle used polyethylene terephthalate bottles into plastic raw materials and cooperate in the development of a user-friendly eco-bottle using chemical recycling.
Unlike physical recycling which uses post-consumer recycled (PCR) material by crushing collected polyethylene terephthalate (PET) bottles and other materials into small pieces, chemical recycling breaks down and returns plastic to its pure raw material form. . It's an attractive way to deal with the explosive growth of plastic waste and disposal issues.
SK Chemicals has signed a business deal with Jeju Province Development Corporation, which produces Jeju Samdasoo, a brand of volcanic rock mineral water, to recycle PET bottles. "Through this agreement, we must establish an environmentally friendly plastic circulation system and create synergy," said Jeon Gwang-hyun, CEO of SK Chemicals.
PET is the most common thermoplastic polymer resin used in the creation of fabrics and plastic bottles. According to global environmental organizations, around 8.8 million tonnes of plastic, including PET, enter rivers and oceans each year. Since PET bottles take an average of around 450 years to decompose into harmless substances, plastics, including microscopic-sized pallets, pollute the oceans and end up in animals for human consumption.
SK Chemicals has expanded its portfolio of chemically recycled products. In May, the company secured a 10% stake in Shuye, a Chinese company, to establish a stable base for the production of copolyesters using chemical recycling technology.
© Aju Business Daily & www.ajunews.com Copyright: All material on this site may not be reproduced, distributed, transmitted, posted, published or broadcast without permission of Aju News Corporation.