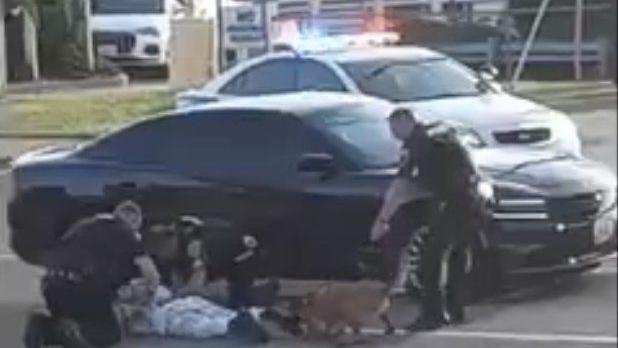 Woodson Terrace Police Dog Had No Bites Before September Incident, Records Show | Law and order
On-board camera video obtained by the Woodson Terrace Post-Dispatch on Wednesday shows an officer pointing a stun gun at the man while following him off camera. The man repeatedly shouts: "I refuse" and "I refuse your contract". It is not known if the officer deploys the stun gun.
Moments later, the man appears near the hood of another police car, flanked by three police officers. He finally places his hands on the hood while continuing to shout "I refuse". Officers tell him to put his hands behind his back and he continues to scream.
The video shows a policeman walking away from the camera to retrieve a police dog while two other policemen stay with the man. An officer says the man "is going to get eaten by this dog (cursed off) if you don't relax".
The dog is finally told to bite the man's leg. The sound is cut off and the man disappears from the dash cam video behind the hood of the car.
In a viewer-shot video, shot from a different angle, the man falls to the ground and an officer tears off the dog. The man appears to be trying to get up, but the dog throws himself down and begins to bite him again for several seconds until he falls back to the ground, where he appears to be handcuffed.
The 34-year-old man was taken to a hospital in the area where he was treated and released. The man has not been formally charged, although police have passed information to prosecutors.